Avery Wrestling remained busy on the mat last week with a pair of tri-matches, as the team traveled on Monday, May 17, to nearby Mitchell High School for duals against the host Mountaineers and the Robbinsville Black Knights, continuing its strong season with victories. The Vikings returned home the following evening on Tuesday, May 18, dispatching of conference rival Owen and visiting Reagan high schools.
Avery 48, Robbinsville 30
LEDGER — In a showdown between two of the highest-ranked teams in 1A wrestling in North Carolina, the Vikings dominated in the middle weight classes to propel the Big Red to a win over the perennially powerful Black Knights from Robbinsville. Without a state duals tournament this season due to COVID-19, the dual had a state tournament feel as the programs locked horns on the mat.
Robbinsville captured three of the four bouts in the lower weight classes, as the Knights' Aynsley Fink earned a win by fall over Avery's Francisco Turja at 106 pounds, Luke Wilson defeated Wilson Wilson by fall at 120 pounds and Jayden Nowell upended Avery's Grant Reece by fall at 126 pounds. Ben Jordan earned Avery's lone win in the lowest four classes, as he earned a 7-3 decision victory over Robbinsville's Alexis Panama at 113 pounds.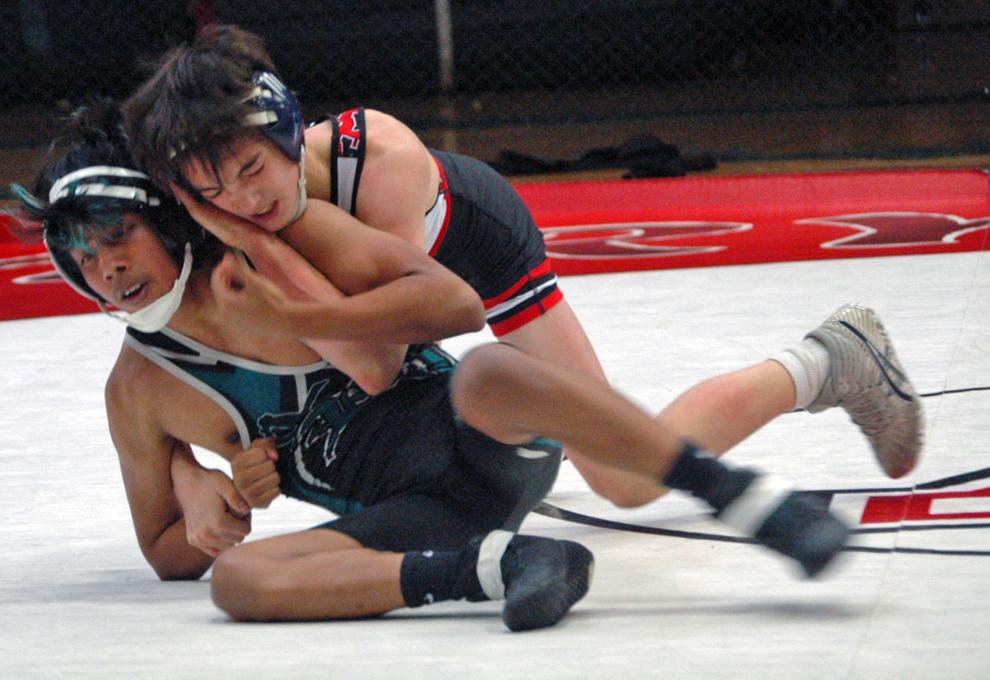 Beginning in the 132-pound weight class, the Vikings seized control, winning six consecutive bouts to take the match lead for good. Ethan Shell won by pinfall over Case Beasley at 132 pounds, while Jonah Hayes earned a forfeit win at 138 pounds. Johnathan Cable earned a win by pinfall over RHS's Cody Simon, with Tristan Adams picking up a 4-1 decision win against Robbinsville's Jaret Panama at 152 pounds, Avery's Bradley Parker winning by fall over Wade Hamilton at 160 pounds and Dalton Towe earning a win by pinfall over Jacob Hall at 170 pounds.
Robbinsville responded with a victory by Kage Williams by fall at 182 pounds over Avery's Seth Blackledge and a win by RHS defending state champion Kyle Fink over John Hartzog at 195 pounds. The Vikings earned victories in the heaviest two weight classes, however, as Zach Vance won by pinfall at 220 pounds over Robbinsville's Koleson Dooley and Levi Andrews won by fall at 285 pounds over Carlos Wesley.
The Vikings made it a 2-for-2 sweep in duals in Ledger with a strong performance over a rebuilding Mitchell club.
Turja (106) was victorious by fall over Mitchell's Halley Wheeler, while Jordan (113) was a winner by forfeit, Wilson (120) won by fall over MHS's Trenton Street, Reece (126) won by fall over Cody Hughes, Shell (132) won by fall over Adrian Morales, Hayes (138) won by fall over Carson Phillips, Cable (145) downed Devon Hughes by fall and Adams (152) earned a pinfall win over Jayden Burleson.
Viking teammates Parker (160), Towe (170), Blackledge (182) and Vance (220) picked up wins by forfeit, while Andrews (285) earned a win by pinfall over Mitchell's Jeremiah Greene. The only points earned by the Mountaineers came as Camron Cook narrowly defeated Avery's Dakota Hoilman at 195 pounds by an 8-6 decision.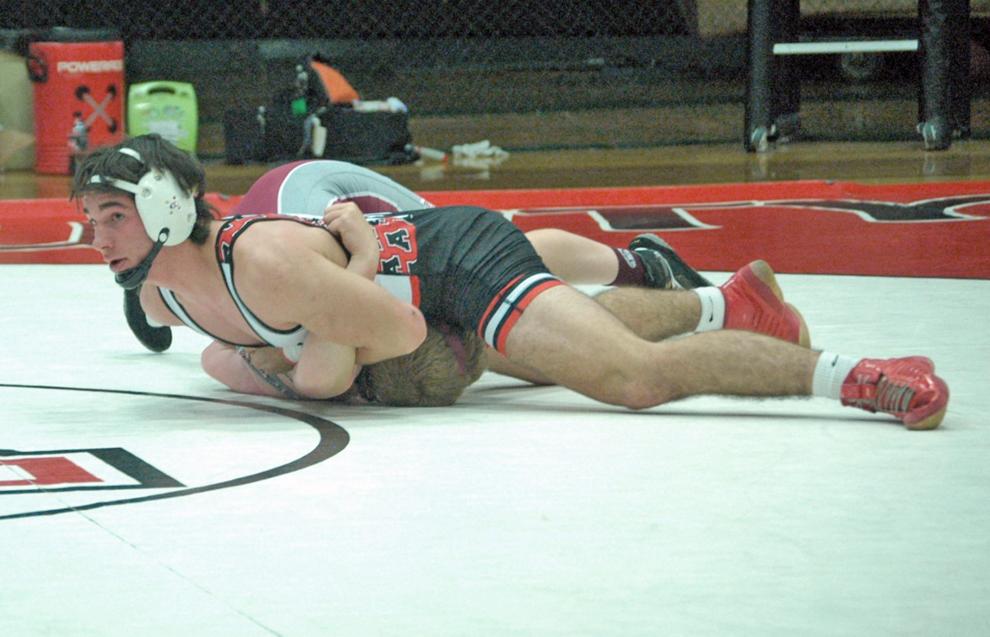 NEWLAND — The Big Red welcomed Forsyth County's Reagan High School to Viking Gym on Tuesday, May 18, routing the Raiders in short fashion on the mat.
Opening the match at 113 pounds, Jordan won by first period fall over Reagan's Hector Hernandez, while Avery's Wilson (120) lost by 15-2 major decision to RHS's Luke Larkins, battling to save a pair of team points. Reece (126), Shell (132), Hayes (138) and Cable (145) were all victorious via forfeit, while Adams (152) shut out opponent Kenny Jiang 16-0 for a tech fall win.
Parker (160) earned a third-period victory over Ellis Larkin, with Towe (170) earning a second-period pinfall against foe Youssef Mikahil and Blackledge (182) winning by fall in the first period against Priest Gwyn.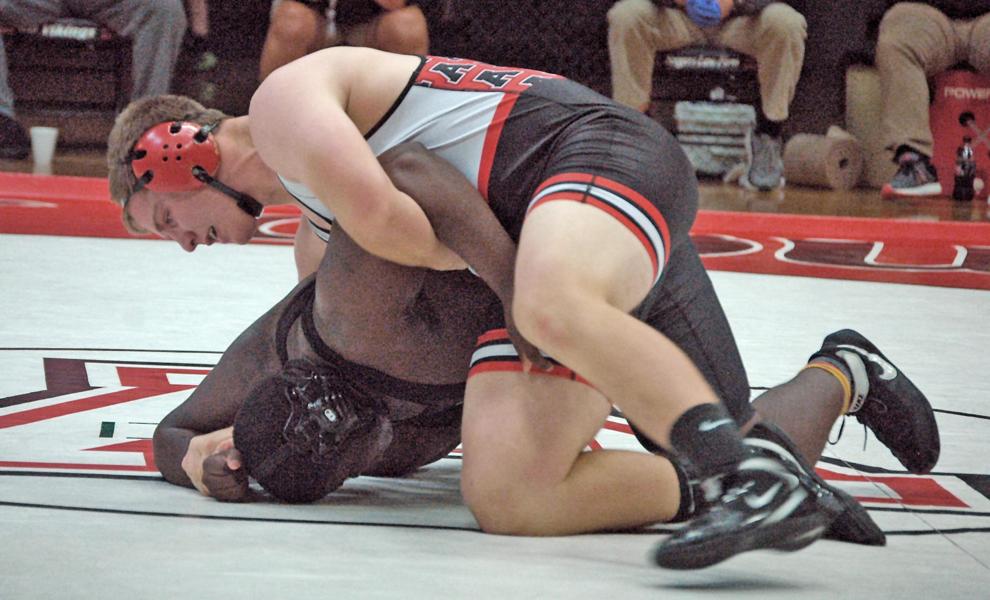 The two most-anticipated bouts of the match came in the upper two weight classes. Vance (220) battled in a grinding match against Reagan's John Middleton, eventually prevailing by pinfall in the closing seconds of the second period. Andrews (285) gave up a number of pounds to state-ranked heavyweight Jemel Craig-Blakely of Reagan, but the Avery junior demonstrated sound fundamentals in earning a pin 11 seconds into the third period.
Turja (106) closed the match and Viking win with a forfeit victory to account for the final match score.
The Vikings continued its quest for a conference regular season title as it hosted the Owen Warhorses to close out the evening's tri-match.
Opening the bouts in the 120-pound class, Owen scored first as Zeke Grabowski earned a win by fall over Avery's Wilson. From that point forward, Avery captured eight consecutive weight classes to control the match.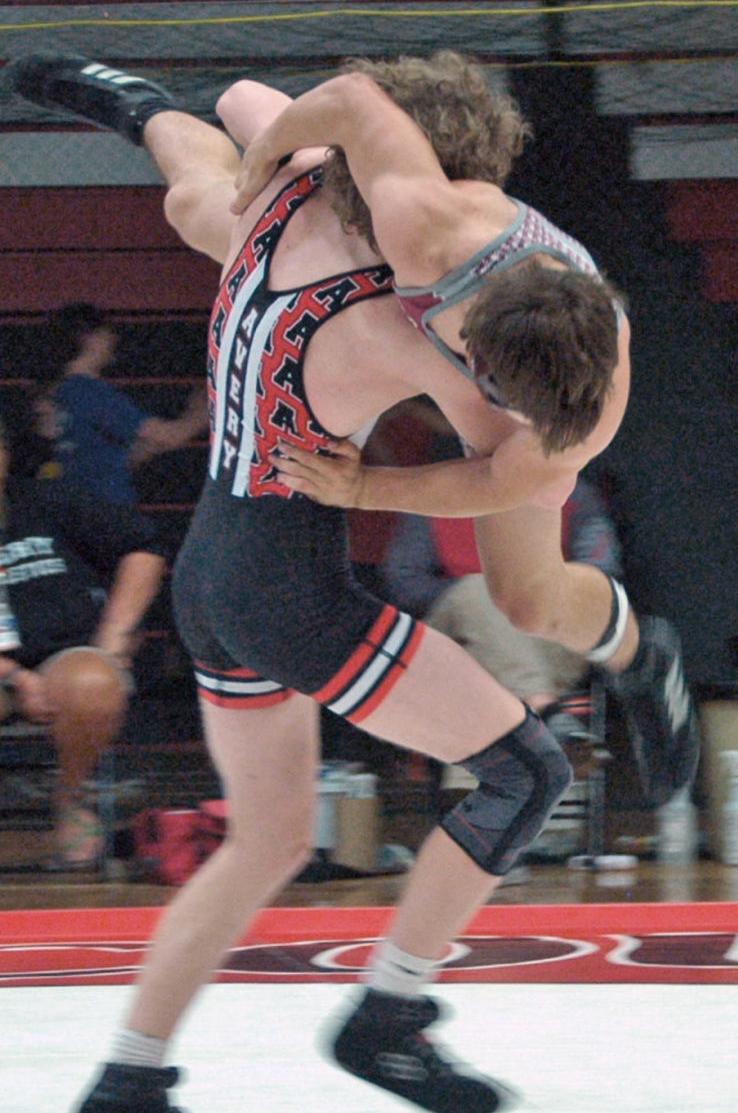 Reece (126) won by forfeit, while Shell (132) won by pinfall in 75 seconds over Owen's Landon Robinson. Both Hayes (138) and Cable (145) were winners by forfeit, with Adams (152) winning by fall over Owen's Kameron Moore. Parker (160) earned a forfeit win, with Towe (170) picking up a win by pinfall in the opening period over Fisher McPherson, and Blackledge (182) winning in less than a minute over Owen's Daniel Rueda. Owen's Jason Dash earned the only other Warhorse points for the match, picking up a first-period win at 195 pounds.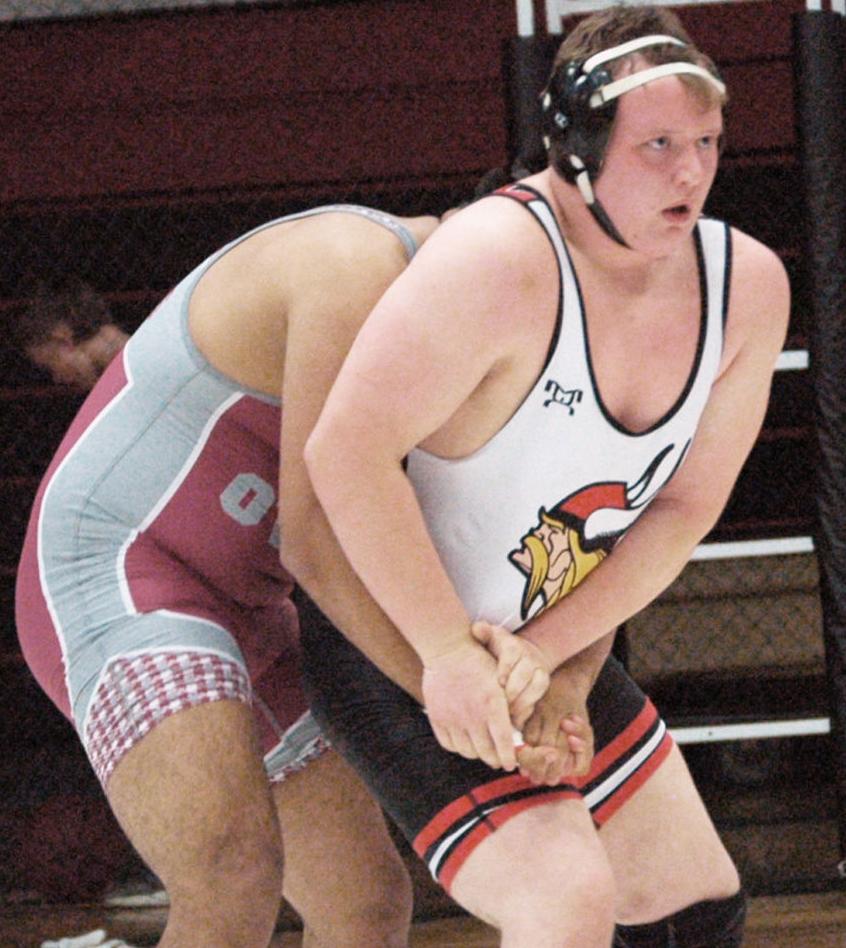 Avery's Vance (220) continued the Viking effort with a second-period pin over Galdamez Jenrri, with Andrews (285), Turja (106) and Jordan (113) each earning victories by forfeit to close out the match.
The Big Red grapplers return to the mat in Burnsville on Tuesday, May 25, at Mountain Heritage, and return to Viking Gym to host Madison in a conference dual match on Friday, May 28.