BANNER ELK — In the 1972 Lees-McRae College yearbook, the staff dedicated a two-page spread to Donald Baker, who oversaw publication each year. The students wrote, "One wonders if Lees-McRae could ever be the same without 'Baker.'"
Don Baker passed away March 22, 2021, and as both a student and employee, Baker gave freely of his time and talents to the college. Without his influence, Lees-McRae as we know it would not exist.
Baker was born in Marion, Va., in 1936, and graduated from Lees-McRae College in 1957 with an Associate of Arts degree. While a student, he was active in many campus groups, including the yearbook, the student newspaper The Bobcat Tales, the radio club, the Lees-McRae news service, the basketball, track, and tennis teams, and the drama club. In his second year, he was voted "Most Talented" by his classmates.
After attending the University of North Carolina at Chapel Hill from 1957 to 1958 and working for a short time in the art department of the Delmar Printing Company, Baker returned to LMC as Director of Public Relations and Alumni Affairs in 1960. He immediately got involved with campus activities, becoming the sponsor/technical director of the yearbook, newspaper, and alumni magazine "The Pinnacles." He was also heavily engaged in Lees-McRae athletics, coaching the tennis teams from 1961 to 1990 and serving as longtime Sports Information Director. Baker was also the Dean of Men for two years and taught art courses.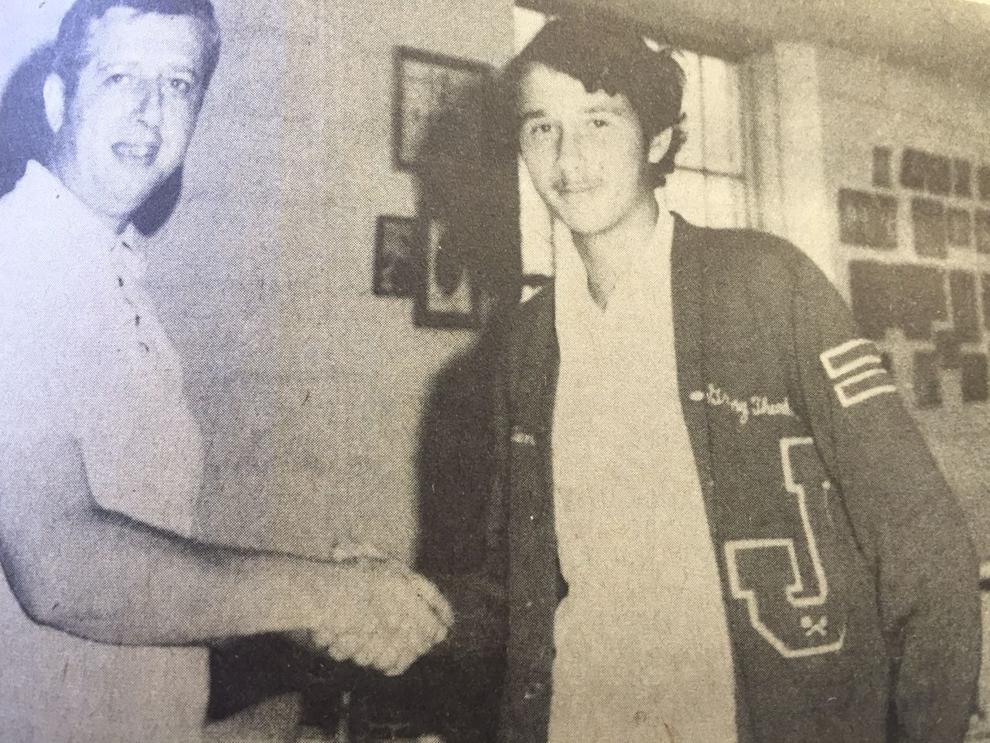 As a coach, Baker received numerous awards and honors. The Western Carolinas Junior College Conference (WCJCC) named him Men's Coach of the Year nine times and Women's Coach of the Year twice. The National Junior College Athletic Association (NJCAA) also named him Region X Men's Coach of the Year in 1976, 1977, 1983, 1989 and 1990. He had multiple undefeated seasons over the course of his tenure. During the summer, Baker directed Bobcat Tennis Camp, which gave local youth a chance to practice with student-athletes and professionals.
Baker got involved in athletics at the conference level as well. He founded the Coastal Carolinas Football Association, serving as its Executive Director from 1972 to 1990. Some of his time was also dedicated to working as the public relations director for the WCJCC.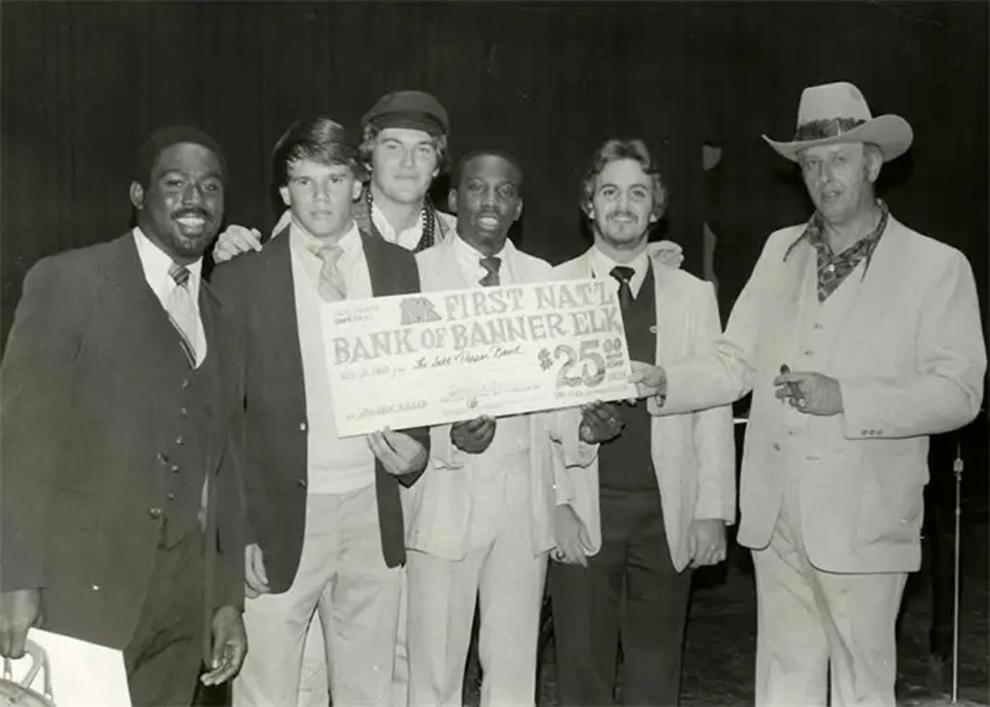 One of Baker's most visible contributions to Lees-McRae is the design of the athletics logo. It was during his tenure that Wily the Bobcat received the name and face we know today. The publications produced while Baker attended and worked at Lees-McRae are full of his sketches, and anyone with a copy of the 1969 edition of the "Ontaroga" might recognize a familiar figure. Although the logo went through changes over the years, in 2017 Lees-McRae went back to Baker's original design, combining his imagery with modern typeface for a "21st century revival of a Lees-McRae classic."
Although Baker has had a long and varied career in education and management, many local newspaper readers recognize his work as the artist who penned face and form to the longtime Avery County newspaper column "According to Aunt Keziah." A gifted artist, Don excelled at caricature, and his renditions of Aunt Keziah were memorable, even including a caricature of himself as the character "Rudy Begger."
In 1962 while at LMC, Baker helped establish the Order of the Tower, a student leadership and service organization that is still active today. The initial incarnation of the organization was limited to 12 students, and their responsibilities included helping organize events like the Halloween Carnival, assisting faculty in various capacities, welcoming new students, and promoting positive public relations. Today, 25 students are chosen each year for the Order of the Tower, but they continue to uphold the original mission of service to the college and support for their fellow students.
Baker continued to hold multiple roles at the college, often working alongside his wife, Joyce, who was also a graduate of Lees-McRae. In 1989, he was named the Vice President of Informational Services and Athletics. He retired from Lees-McRae in 1994 after 34 years of employment.
Baker's dedication to Avery County and Banner Elk wasn't limited to supporting Lees-McRae. Throughout his life, he served as President of the Avery County Chamber of Commerce and a board member of the Avery Community Foundation. Baker served as Avery County Manager from 1996 to 2002, while from 2003 to 2018 he led the Avery County Republican Party as the County GOP Chairman.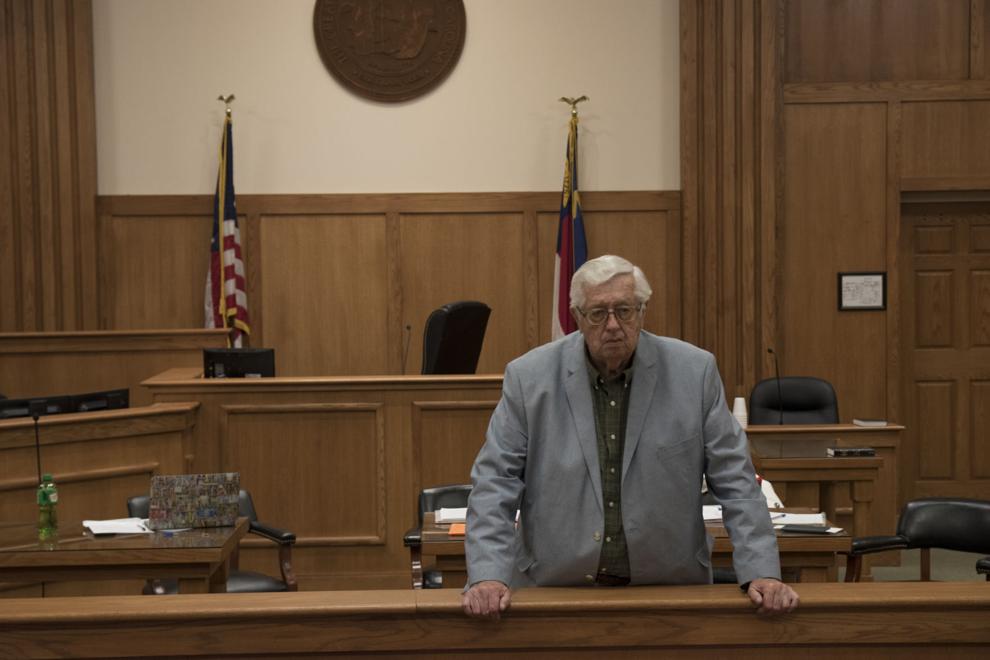 Baker also was often quick to introduce himself as the self-proclaimed "Mayor of Balm," a title and reflection of his affection for his community, and in 2014 Baker was inducted into the Martha Guy Hall of Legends for his decades of service to Avery County.
Other recognitions include a Certificate of Appreciation from Governor Jim Hunt for Baker's outstanding service to North Carolina, and inductions into the Lees-McRae Fred I. Dickerson Hall of Fame in 2001 and the NJCAA Football Hall of Fame in 2000.
Roy Krege, who also worked for Lees-McRae, and his wife Marion spoke of Baker's impact in the community.
"Don Baker had a major impact on many aspects of the college. Due to his abilities to write, create, coach, draw, and mentor, his legacy will be a lasting one on all the students and staff he came in contact with," the Kreges stated. "One of Don's greatest abilities was to be able to promote all aspects of the college through his writings, especially for the college's athletic programs."
Vice President of Athletics and Club Sports Craig McPhail was able to work with Baker several times, including during the logo redesign.
"Don had such an impact on Lees-McRae College and the Banner Elk community," McPhail said. "We talked recently about Bobcat athletics as I shared with him the recent successes we have had, most notably the addition of the turf field. He was excited to see our growth and achievements. We have several of his paintings in the gym as we honor the legacy of a man who served Lees-McRae College in various capacities. Lees-McRae and our athletic department lost someone who cared deeply about his time here and the relationships he created with so many young people. His influence can be seen in those people he worked with, coached, and served."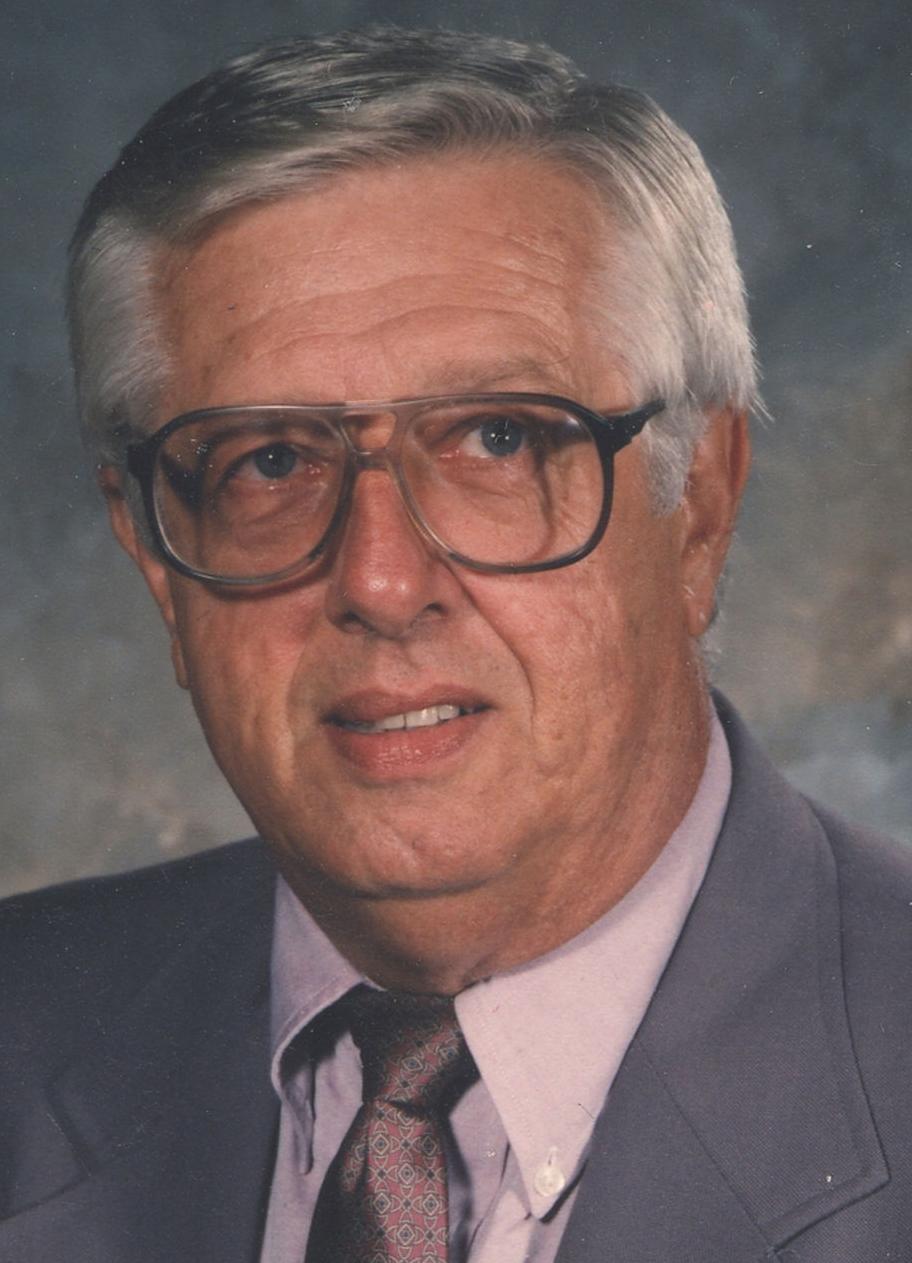 Baker's commitment to and love for the college were clear in his many contributions to the institution and the surrounding community. By acting as a mentor to the hundreds of students who passed through Lees-McRae and always pushing the college to be better, he truly exemplified the motto he chose for the 1960 yearbook and adhered to throughout his life: "Excellence is the fruit of labor."
Baker is survived by his wife of 62 years, Joyce Pierce Baker; Daughter: Nicole Crain (Bruce) of Fuquay Varina; Son: Rick Baker (Angel) of Mars Hill; Grandson: Kyle Crain (Jordan) of Fuquay Varina; Grandson: Jordan Baker of Mars Hill; Granddaughter: Alexis Baker of Mars Hill; Great-grandsons: Brodhi and Brayden Crain of Fuquay Varina; Brother: Duane Baker (Diane) of Mathews; and Sister: Darlene Ray of Charlotte.