NEWLAND — Drug trafficking, animal control, the appropriate use of force and Avery County's budgeting for law enforcement were among the primary issues bandied about on May 4 during a pre-election Candidates' Forum at the Avery County Cooperative Extension Office Community Building in Newland.
The forum was co-sponsored by The Avery Journal-Times and the Avery Chamber of Commerce, with the event moderated by Chief Investigative Reporter Nick Oschner of television station WBTV in Charlotte.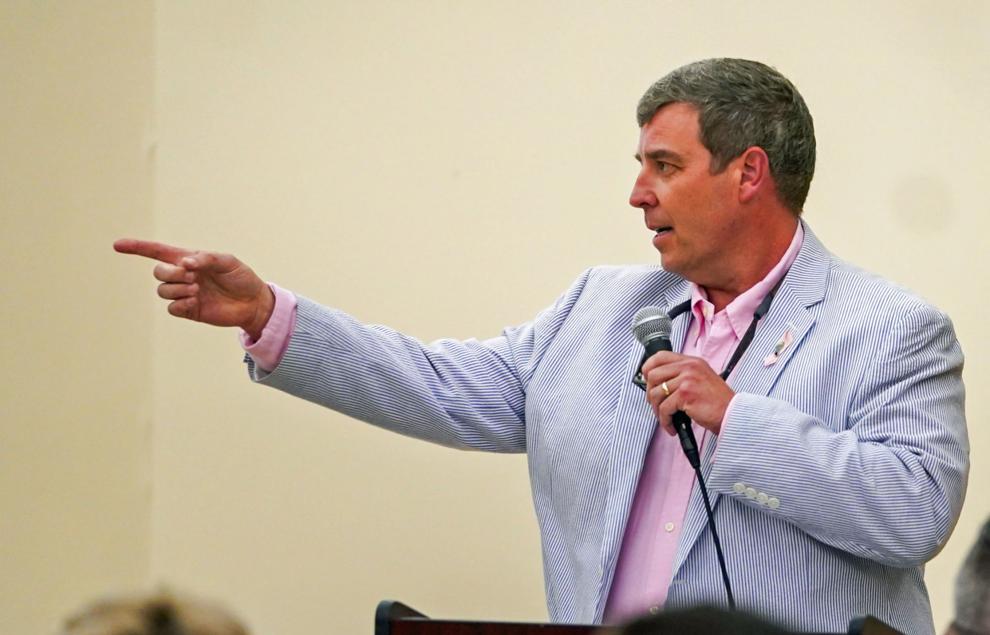 By the event's end, there appeared to be few differences in priority or policy opinion between current chief deputy William Lee Buchanan and challenger, retired highway patrolman Mike Henley, who claimed each other as friends and admitted that their respective opponent was well qualified for the job as Sheriff of Avery County.
If Buchanan has an edge, it is because he has long served in the Avery County Sheriff's Department in multiple roles, from investigator to county jailer.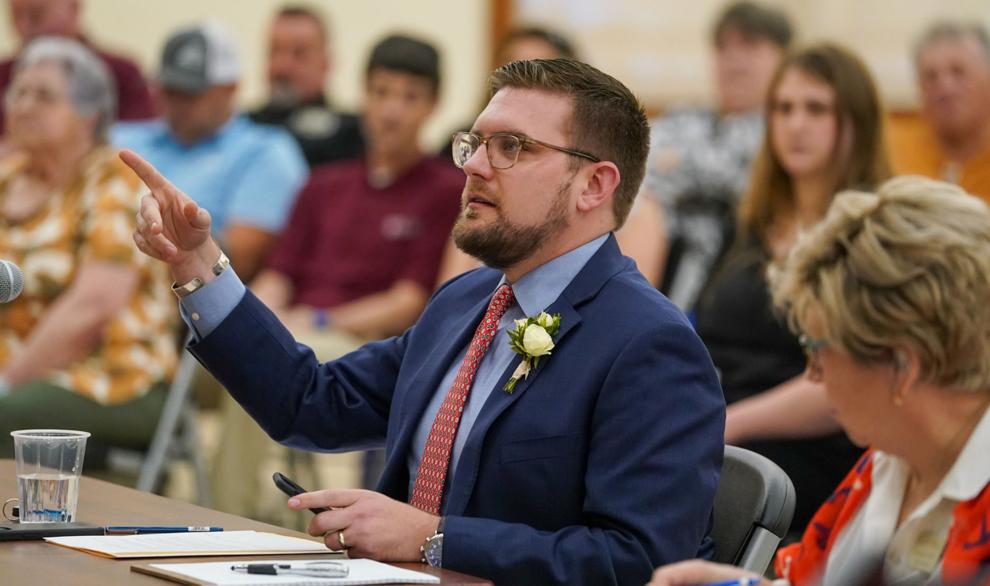 If Henley has an edge, it is that he brings a diverse law enforcement background from other agencies, not the least of which is his service as a state trooper with the North Carolina Highway Patrol.
Buchanan maintained that he was already familiar with the different aspects of the sheriff's office. He said that while he learns something every day, as a longtime deputy in those different roles he already knows most of the ins and outs of the Sheriff's job.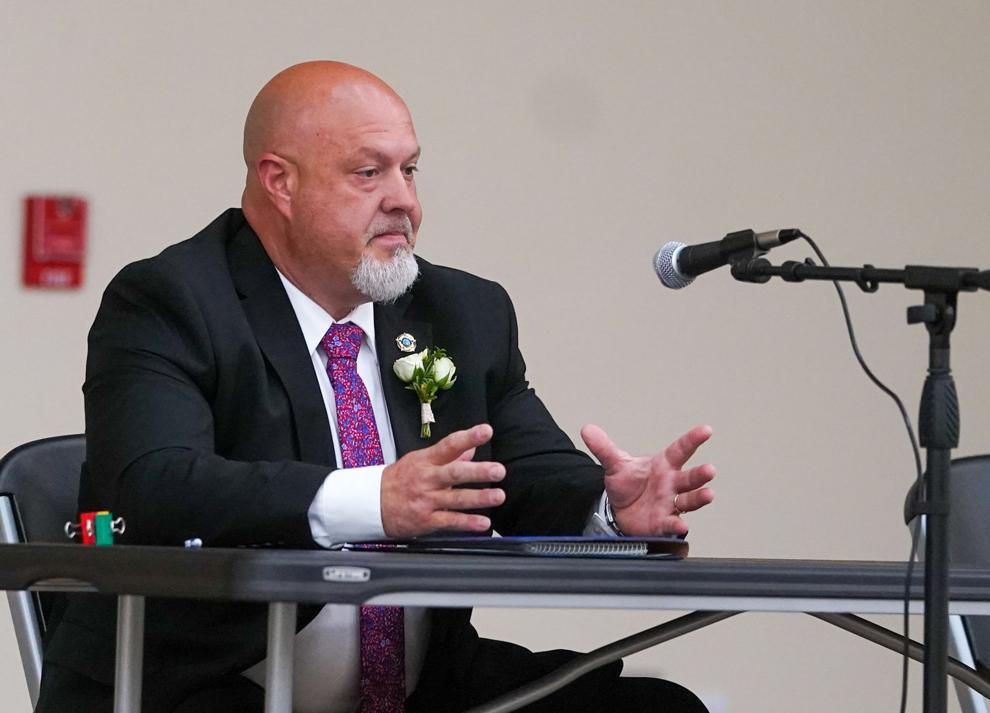 Henley stated that he brings proven leadership skills gained from his work with the Highway Patrol, as well as with the Banner Elk Police Department. He stated that few law enforcement agencies in the nation have the processes and protocols as advanced as the North Carolina Highway Patrol.
Both candidates suggested that they had very little control over the part of the $4.9 million sheriff's department budget that deals with deputy salaries, but agreed that there needed to be increases. Buchanan disclosed that a deputy's starting annual salary is $33,500, plus what he described as "great benefits," but after various training sessions and time on duty, there are no salary increases, and he is required to work 158 hours (per month) vs. a more typical 150 hours.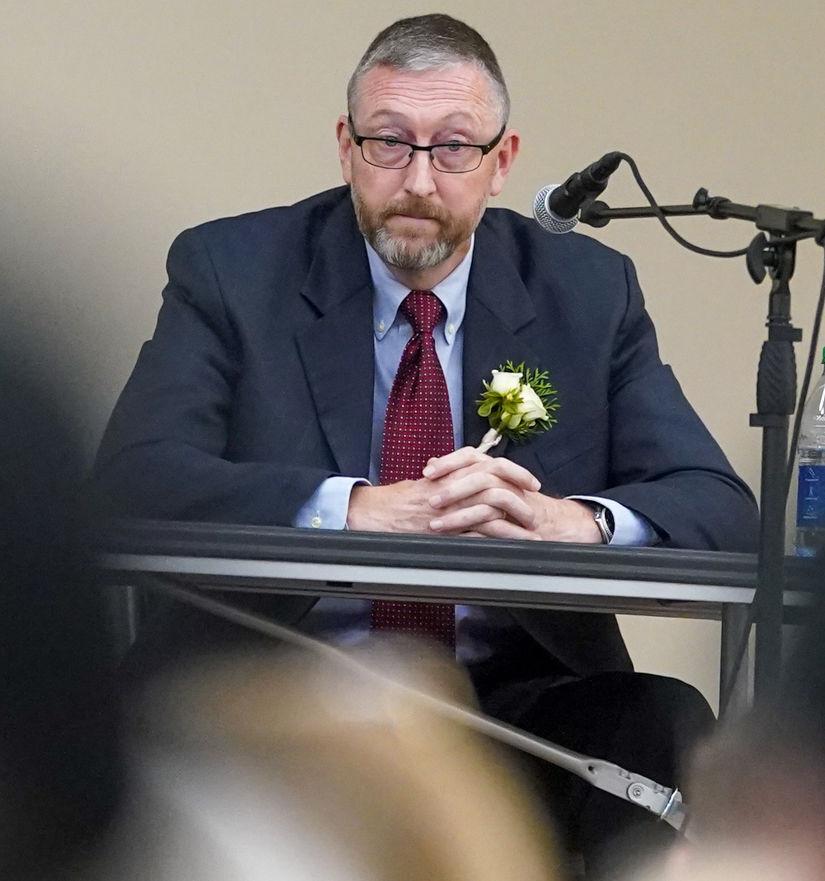 In contrast, the same deputy can go to a neighboring or nearby county like Watauga or Burke and make more money while working fewer hours. Deputy turnover costs the county money, he said, because of the monies invested in training and equipment.
While Henley agreed that turnover and deputy compensation needed to be addressed, he said that part of his job as the leader of the department is to coach each deputy to be the best they can be, improving their job skills. He suggested that judging his performance should partly be based on not just current operations, but also on what kind of department he leaves for the future.
Not surprisingly, based on an informal exit poll conducted by The AJT as people were leaving the event, opinions were evenly split. While a number thought Henley might bring new approaches and fresh ideas to the position and department, others favored Buchanan because of his current knowledge of the inner workings of the department.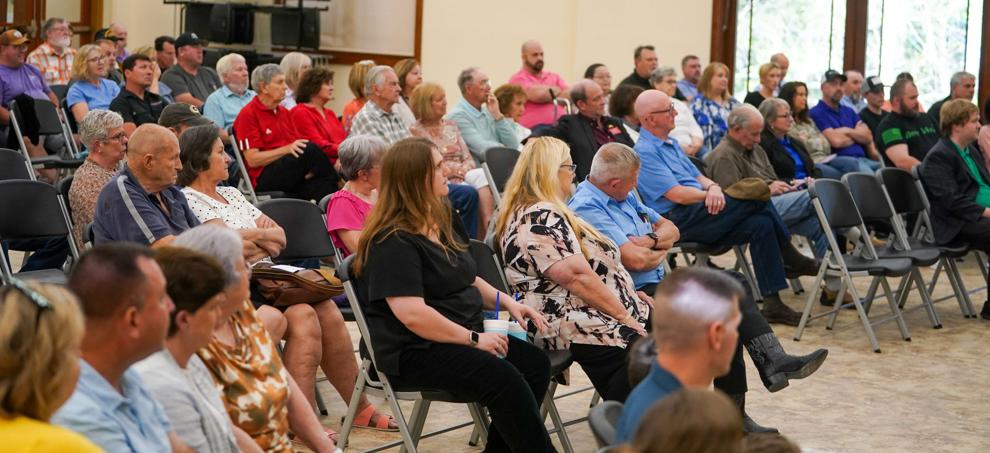 The third declared candidate for the office of Avery County Sheriff, Russell Carver, did not appear at the forum, leaving one empty chair onstage during the event. With more than 100 people attending the forum, almost every other seat in the room was taken, with several standing at the back of the room.
Avery County voters will go to the polls during the Primary Election Day in Avery County on Tuesday, May 17. Voters may also take advantage of One-Stop early voting which is under way in the county, as voters can may cast their ballot at the Avery County Senior Center on 165 Schultz Circle in Newland weekdays through May 13, as well as on the final day of early voting on Saturday, May 14.